October 2, 2003 at 4:12 p.m.
As ground is broken for addressing class space needs, North Branch District also making case for financial needs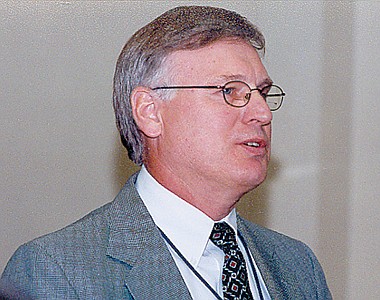 ---
Site development and utilities work started today (October 2) for North Branch's grades 3, 4 and 5 school. Building construction won't start until spring 2004, according to Superintendent Dr. Robert Stepaniak.

The Sunrise River Elementary School is scheduled to open fall 2005, and the 41 classrooms will probably be full, the superintendent observed.

That's the good news.

The bad news is with changes made to state student funding formulas the district is experiencing losses in revenue and it also has unmet technology needs. Two ballot questions are going before the voters this November asking for authorization to raise "excess" revenue through taxes.

But, even on this point, there's good news. The state "equalizes" referendum-approved revenue by contributing 50 percent.

Supt. Stepaniak is appearing at public events and civic group meetings around the district explaining the levy referendum and technology revenue issues in North Branch School District 138.

North Branch is asking for the levy authorization to remedy losses in aid formulas and to not make additional proposed budget cuts.

To keep the district afloat financially, North Branch School Board has approved a $700,000 spend down of reserves for 2003-2004.

Dr. Stepaniak described the remaining balance as covering only two-and-a-half weeks of the district operation.

Budget cuts for the next school year--without the levy question passing-- are estimated between $2 and $2.5 million. The Board won't finalize cuts until spring 2004.

The district School Board has already reduced the 2003-2004 budget by $1.7 million.

"These cuts make our educational system less effective and make it more difficult for us to find success for all our students," Stepaniak stated.

Cuts were achieved in hiring fewer specialist teachers in arts, phy ed and music; by increasing class size and curtailing textbook purchases and summer school was eliminated. Fees, ticket prices and lunch prices went up.

Stepaniak said, if the new elementary school opens-- without the added levy revenue-- there'll be "an interesting discussion" on how to operate the district.

There also remains the need for technology improvements and that's why that second ballot question asks for five years of special tax revenue to be spent on technology.

The operating levy question must pass along with the tech question to trigger the technology funding, Stepaniak explained.

He continued, "We are being very careful about saying this (the levy) will fix all the issues.

"We are trying to get the best efficiency and we are operating now in the lowest 10 percent of spending of districts within the state," Stepaniak explained. This means 90 percent of the school districts in Minnesota spend more per student than does North Branch.


---
December
SUN
MON
TUE
WED
THU
FRI
SAT
Today's Events
No calendar events have been scheduled for today.
December
SUN
MON
TUE
WED
THU
FRI
SAT
Today's Events
No calendar events have been scheduled for today.