March 5, 2009 at 7:35 a.m.
County commissioners look for savings in training and travel expenses; and Board supports purchase of building for jail staff
March 5, 2009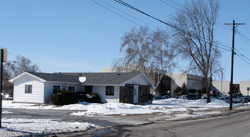 ---
The Chisago County Board is looking for savings in the training and staff travel budget line item. On a vote of 4-1; with Commissioner Mike Robinson opposed, the Board directed County Administrator John Moosey to craft a training and overnight travel policy that's clear on what only reimbursing staff for education that is necessary to do the job and that spells out what taxpayers will fund.

Three commissioners addressing this issue at last week's Board meeting said they have concerns about excessive meal reimbursements, luxury resort accommodations and perks like golf tournaments being paid for by taxpayers as part of costs for registering employees for conferences and conventions.

County Board Chair Ben Montzka, Lora Walker and George McMahon stressed they are not saying the county's department heads are incapable of watching the tax dollar. They said they need a clearer policy on what is allowed to be reimbursed and they need specific details when explaining to taxpayers about these travel and training costs.

McMahon, in making the motion for Moosey to present a policy, said he needs to know if these training excursions are required for employees to retain licenses, etc. or if participation is merely tradition.

Commissioner Robinson debated this, saying to question the expenditures "is a mistake" that in his mind will needlessly involve county commissioners in an area better left to department managers.

McMahon responded to Robinson's statements, saying, "We are here to protect the taxpayers, I want to know where (monies) are going and why."

Another motion went 4-1 in being approved.

Commissioner Robinson was opposed to the agenda item seeking prioritization of road projects for this fiscal year. In approving the agenda at the outset of the meeting Robinson made a motion to pull the transportation plan and it died for lack of a second.

The Board gave direction to the County Engineer and Assistant County Engineer on the Transportation Improvement Plan that was adopted two weeks ago.

The county only has funding in place for two priority projects-- the #22 turnback in Wyoming and the #19 rebuild along the Ivywood/Karmel to County Road 77 stretch.

Other projects rated in order and adopted 4-1 include: the Keystone-Manning realignment and improvements, County Road 9 mill and overlay from Hwy. 95 to Harris, rebuild of County Road 9 within Center City, the Angel Hill (curb and gutter) stretch in Taylors Falls and work at the intersection of 20 and 71.

Robinson first asked why the County Board is establishing the work order priority. Then he said if the Board was setting priorities, the road into Rush City High School needs paving.

Chair Montzka responded that highway staff requested the Board prioritize. Bids need to be prepared. Montzka added that the Board is trying to meet the entire county's needs and "address the most critical" projects first. His opinion was that before Robinson's school road can be improved stormwater and drainage (ditch) issues need to be handled.

County Engineer Bill Malin and Asst. County Engineer Joe Triplett will report later on what is included in the federal stimulus package for the greater metro region, and if specific funding for priority projects will be available.

On a 4-1 motion directing staff to move forward on acquisition of a small building adjacent to the Government Center, Commissioner Robinson was the lone no vote.

The house-like structure is surrounded by the government center's facilities and parking lot. It was used by a real estate title company, but has been vacant for many months. The asking price is $180,000. The purchase will be financed through the $5 million bond sale proceeds the county executed to fund a Law Enforcement Center project.

Administrator Moosey said the building will house jail staff who have been working out of a modular space lacking a lavatory and other permanent amenities. Center City allowed the modular unit (parked in the jail exercise yard) on a temporary permit.

If or when a new law enforcement center is built, jail staff will move into that facility but as an interim measure Moosey stressed the county needs this acquisition. "The jail employees have an intolerable work situation," he advised. In future years the former title company building can be razed and the parcel could be converted into parking.


---
May
SUN
MON
TUE
WED
THU
FRI
SAT
Today's Events
No calendar events have been scheduled for today.
May
SUN
MON
TUE
WED
THU
FRI
SAT
Today's Events
No calendar events have been scheduled for today.