October 8, 2020 at 2:24 p.m.
NBAPS sees COVID-19 numbers grow at Area Education Center, moves Pre-K to first graders to remote learning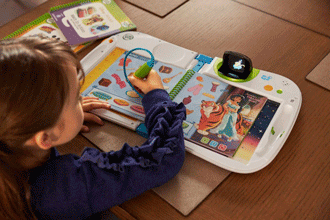 ---
The North Branch Area Education Center has reported six new cases of COVID-19 since Wednesday, September 30, and by October 8 the decision was made to shift Pre-Kindergarten through first grade students to remote learning.

Families will receive communication on Friday, October 9 regarding details, according to an e-mail sent out by the district to parents. Remote learning is expected to begin on Monday, October 12 and continue through Wednesday, October 14.

Luckily for the district, MEA break is next week, so there were no classes scheduled on October 15, 16 and 19. As of now, the plan is to re-open the NBAEC on Tuesday, October 20.

Superintendent Sara Paul did stress that in-school services for grades two through 12 will remain unchanged. There has been only one case reported at Sunrise Elementary School and no cases reported at the middle school or high school.

"Working with public health officials, this targeted building-level response is preventative and appropriate. Chisago/Isanti county numbers continue to rise. As of today, county numbers surpassed 20 lab-confirmed positive cases per 10,000 county residents," Paul said. "Working with public health officials, numbers within NBAPS do not reflect the increases in the overall county. While the county's positive cases are concentrated outside of the district at this time, school district decisions will continue to be made in collaboration with county officials.

Child Care Services October 9-14
Childcare services will be provided for no fee from 8 a.m. to 4 p.m. for students enrolled in early childhood, kindergarten and first grade that are not currently scheduled to be in Youth Connections. The Youth Connections program will move to the Shoppes at Gateway North Outlet Mall (38500 Tanger Dr, North Branch, MN 55056, #106) Oct. 9 - Oct. 14. Transportation will not be provided. Meals will be available.

Contact the school district at 651-674-1010.

If a PreK through grade one child currently attends Youth Connections, services will continue to be available for them for previously scheduled early drop off and pick up; however, programming that currently runs out of the Education Center will happen at the Outlet Mall.

Youth Connections services for students enrolled in grades 2 - 5 will continue to be offered at Sunrise River Elementary School before school beginning at 5:45 am and after school until 6 pm. Students in grades two through five will not be transported to the Outlet Mall and will need to be picked up at Sunrise River Elementary School before 6 p.m.
---
September
SUN
MON
TUE
WED
THU
FRI
SAT
Today's Events
No calendar events have been scheduled for today.
September
SUN
MON
TUE
WED
THU
FRI
SAT
Today's Events
No calendar events have been scheduled for today.