April 28, 2023 at 11:13 a.m.
---
North Branch took advantage of a tough defensive inning for Chisago Lakes, scoring three runs in the bottom of the third inning and eventually holding off a late Wildcat run to win their season opener 5-4.
The battle between county rivals started out in Chisago Lakes' favor as third baseman Trae Griffin ripped a double in the gap with a runner on second to score the first run of the game to put CL up 1-0.
But, in the third inning, North Branch strung together a hit and a walk along with a fielder's choice and three CL errors to score three runs and retake the lead. North Branch tacked on two more runs in the fourth inning off the bat of Sam Robillard, who tagged a single to the outfield to score two runs. Tanner Helin was the only Viking to collect multiple hits, getting two. Carter Drill went one-for-two with two runs Orf went one-for-three with a run and a walk, Noah Thorsen had a hit and a run and Austin Darwin had a walk and a run.
On the mound, Thorsen had a little trouble with control, walking three CL batters, but outside of the hard hit ball from Griffin, he limited the 'Cats to just four hits and the one run. He struck out eight batters in five and one third innings. Orf pitched one out to get the Vikings through six innings, and Lucas Goggin finished the game off with one and one third inning, although he gave up two hits, two walks and three runs.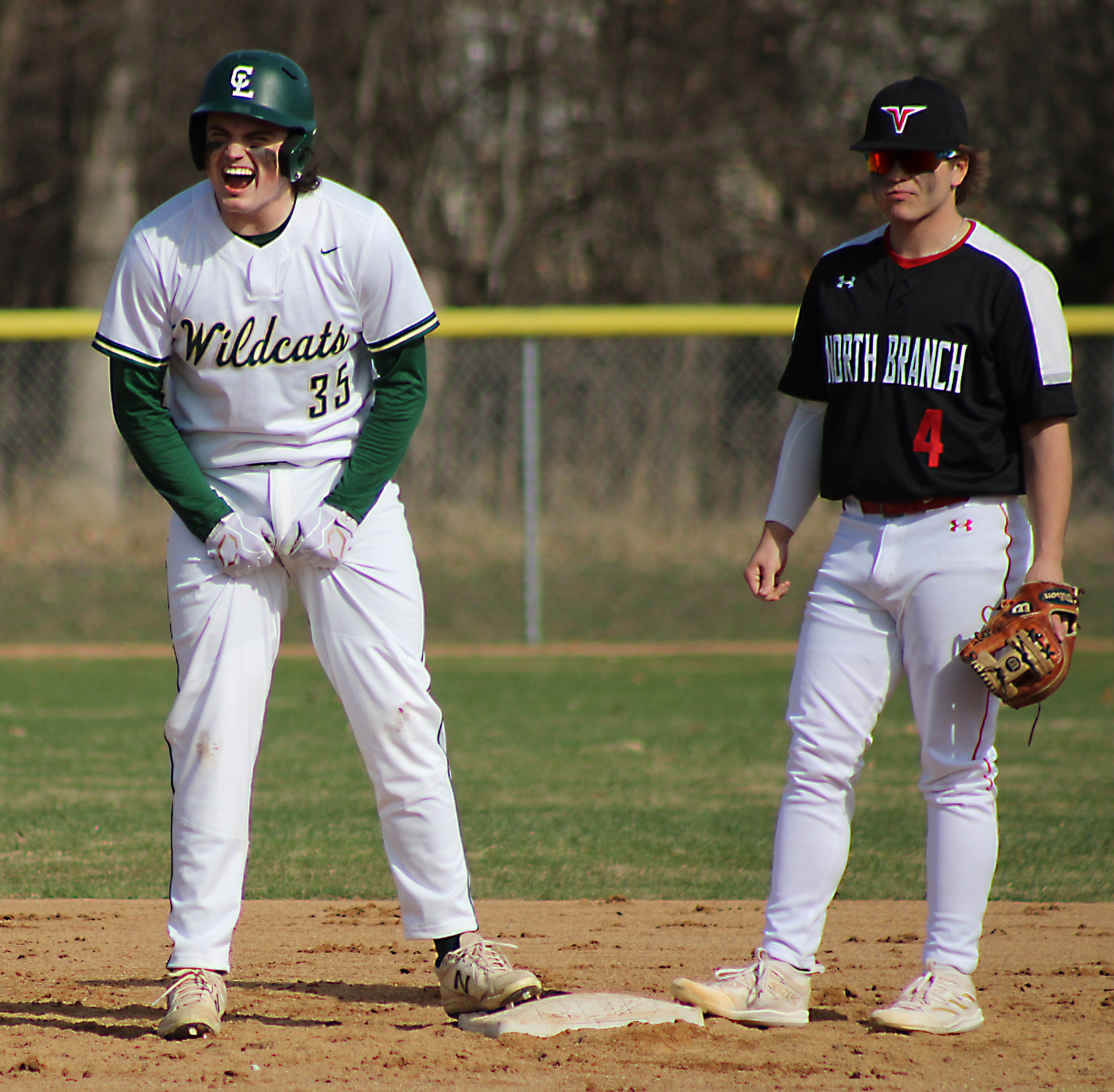 The Wildcats got the aforementioned RBI from Griffin in the second inning, but then their comeback attempt was just a matter of too little, too late. They scored one run in the sixth inning and two in the seventh. Collin Hackl picked up the RBI in the sixth inning on single and 
Owen Larson scored two on his single in the seventh inning.
On the mound, Lucas Urhammer started for the 'Cats and actually had a pretty solid outing despite the five runs given up. He was only credited with one earned run through three and one third innings, allowing four hits and two walks. Logan Thorstad finished the game out clean for CL, throwing two and two-thirds innings of no hit ball, striking out four Vikings.
"I thought for our first game with very little time outside the boys battled," Chisago Lakes Head Coach Ryan Anderson said. "Although we made a few costly errors that hurt us, our pitchers threw well and we never gave up until the last out. I'm proud of how they competed."
---
September
SUN
MON
TUE
WED
THU
FRI
SAT
Today's Events
No calendar events have been scheduled for today.
September
SUN
MON
TUE
WED
THU
FRI
SAT
Today's Events
No calendar events have been scheduled for today.