May 18, 2023 at 4:12 p.m.
---
With both girls' teams on top of their games this year, the Section 7AA True Team championships turned into a dual meet between Chisago Lakes and North Branch, with the Wildcats edging the Viking with 571.5 points while North Branch had 548. Cloquet did try to get in on the action with 541.5 points, but it was a Chisago County battle from beginning to end.
The 100 meter dash opened the competition with NB's Dakota Esget and Sophia Thorsen sweeping the top two spots.  In fact, Esget went on to win the 200 meter dash and the 400 meter dash, showing her versatility in the meet. Thorsen added a third place in the 200 and Bene' Smith of Chisago Lakes finished second in the 200.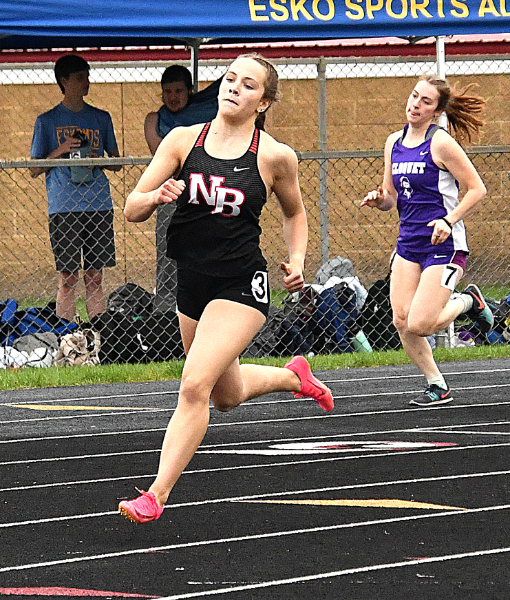 Ella Kuhlman of North Branch and Kaia Osmundson of Chisago Lakes went head-to-dead in the 800 meter run, with both setting personal records and Kuhlman edging Osmundson out by less than a half second for second place. Osmundson, though dominated in the longer distance, wining the 1,600 meter run just ahead of teammate Annika Hall in second place. Hall went on to win the 3,200 meter run.  The distance events are where Chisago Lakes made up a lot of the margin between them and NB, as the Vikings' top finisher in the events were 12th and 15th.
North Branch's Shaeyna Andreotti held off two different Wildcats to win the 100 and 300 hurdles. In the 100, she was followed closely by CL's Hattie Killeen. In the 300, Ava Bringgold was right on her tail with a season record.
In the relays, Chisago Lakes grabbed a second place in the 4x100 while NB got third. The Vikings quartet then won the 4x400 and finished third in the 4x200 before Chisago Lakes surged to a fourth place finish in the 4x800 meter run.
In the field events, CL's Bringgold and Lily Hubbard each had top four finishes in the high jump, while NB's Ella Dick won the pole vault with teammate Brooke Giese behind her in fourth. Wildcat Bene' Smith came in third place in the event.
Madison Whitman of North Branch won the long jump while Asaysha Olson got fifth. Addyson Barrett of Chisago Lakes finished fourth. In the triple jump, Olson got second for NB while Caty Larson finished in fourth.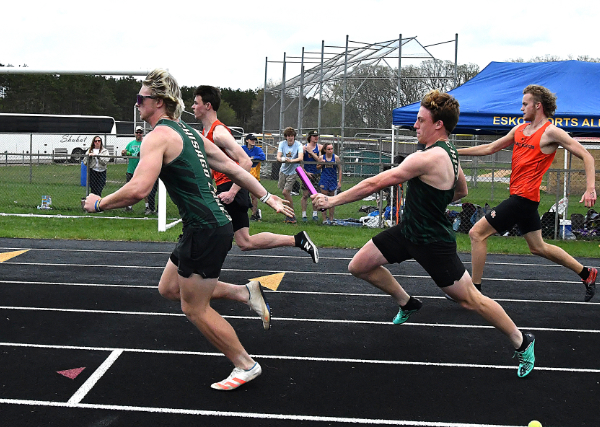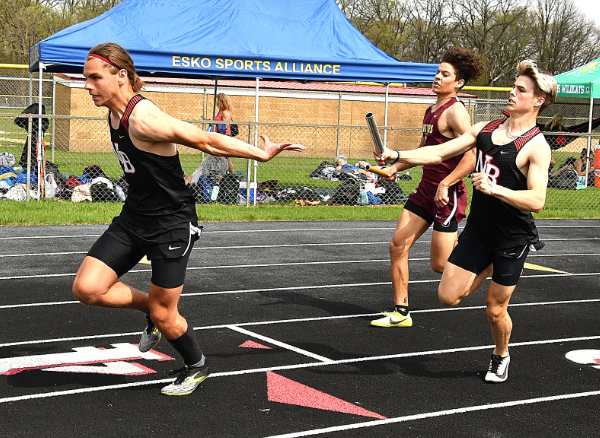 Boys
North Branch's best finishes from the boys side were a win from the 4x200 relay team and second places from Nik Bovitz in long jump and Carson Weber in the triple jump. The Vikings finished in fifth place with 431 points while Chisago Lakes earned second with 516.6 points
---
October
SUN
MON
TUE
WED
THU
FRI
SAT
Today's Events
No calendar events have been scheduled for today.
October
SUN
MON
TUE
WED
THU
FRI
SAT
Today's Events
No calendar events have been scheduled for today.