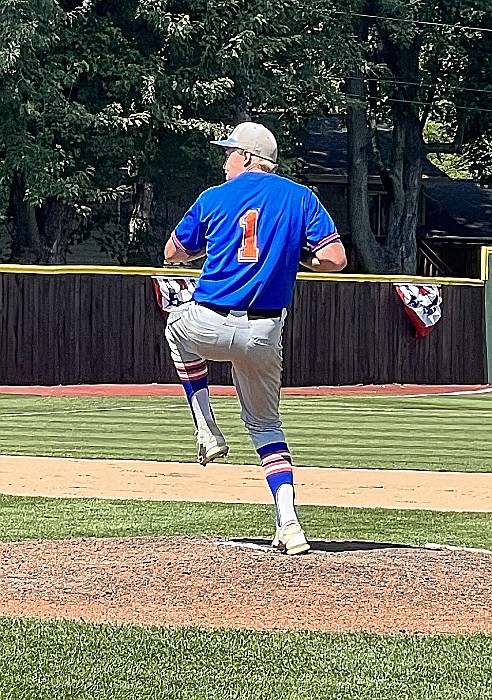 Stories this photo appears in:

Princeton's Damon Rademacher threw eight strong innings to help the 'Dogs beat the Veseli Warriors 4-3 in the opening round of Class C state
In their first state tournament appearance in 17 years – and only the second state appearance in team history – the Chisago Lakes Bulldogs, behind eight strong innings from draftee Damon Rademacher, beat the Veseli Warriors 4-3 Saturday, August 19 at Saints Field in Dassel. Draftee Phil Bray set down the Warriors 1-2-3 in the ninth to seal the win and pick up the save. Adam Brown's single in the sixth inning scored Noah Couwenhoven to give the Bulldogs a 4-3 lead, and they hung on for the win.